This will be the thread where people will share information from the livestream and discussion.
NicoNicoDounga channel:
http://live.nicovideo.jp/gate/lv315598361
Youtube:
Highlights:
TL;DR version
- New Expansion Pack called GP01, featuring new yotogi system, new game route, new scheduling system, new stage, 2 new dances, and myriad improvements on Maid Edit.
- New campaign that will give you the expansion pack for free
- New Personality: Naturally Sadistic Little Devil
- Character General Election Poll results: Innocent personality wins
-KISS has change the way they deliver personality-related content DLC
- SEP 21: Raspberry Cure Collab DLC
- OCT 10: Bokukko Transfer Pack
Detailed version
1. GP01
Release Date: November 30th, 2018
This will be available in 2 versions
As an Append Disc and As a New Base Game
Most of the content basically confirmed what is mention in this thread:
http://custommaid3d2.com/index.php?threads/scoop-rumour-denkigai-summer-2018-information.150/
So, I'm not going to go into that deep on the information that already mention in that thread but will focus on the new information
New information as follows:
New Yotogi System
1. Harem: Maids jealous with each other, competing for their Master's affection.
2. Netorase: The Master watch his maid getting fucked by another man, and she will become more aggressive as this situation develops.
3. Swapping: Showing of the partner of the other couple, swaps partners, Swapping-dedicated NPC will also appear
4. The system will progress from one Yotogi to another (i.e develop into a harem scene when you alternate between two maids for each Yotogi session)
5. An event in between Yotogi Session will occur if you reach a certain requirement
6. More H lines and Immoral depiction
7. Yuri is not available for this system as of now but there are plans to implement it in the future
Empire Life Mode
1. How the Empire Life Mode Interface look like
2. Maid Interactions in Empire Life Mode
Maid Edit Improvements
(KISS will reveal a list of it once it's official site is up, so, I'm not going to translate that)
New Stage
(it will be a facility)
New Dance
Pole Dance & Secret Deep Blue
You can watch the dance
@1:06:38
for the Pole Dance and
@1:19:20
for the Secret Deep Blue Dance
New Costumes
COM3D2 + GP01 Upgrade Campaign
(September 15th,2018 till December 31st, 2018)
If you purchase the following product:
・COM3D2
・CM3D2 & COM3D2 W pack
・COM3D2 Starter Pack
・COM3D2 with Chu-B-Lip S2 W pack
・ COM3D2 with Chu-B-Lip S2 Air Doll
from the following store:
・Physical Store (KISS haven't announce which store will have this)
・Online Shop like S-Court DL, DMM GAMES, A-Cute, and DL site (note that you can only purchase from these online shops)
You will get a serial code to
download
COM3D2 + GP01
FOR FREE!
You will need to have an e-mail and S-Court account before purchasing any of the product because the serial code will be send to you via e-mail and you will redeem it through S-Court Shop.
Note:
1. If you purchased the aforementioned products from a physical store, you will need to present them your receipt as proof of purchase before redeem the code.
2. If you purchased the aforementioned products from the online store, the code will be sent to you using the e-mail associated to your online store account.
3. Those who purchase aforementioned products without a registered email will be ignored because "if you don't have an e-mail, how are we suppose to give the freebies to you?".
Details about this campaign will be up soon.
Thread about this campaign:
http://custommaid3d2.com/index.php?threads/info-com3d2-gp-01-upgrade-campaign.172/
Also, you will earn CR if you purchase any COM3D2-related packages.
2. Naturally Sadistic Little Devil
Another relay of the information that has mention before. Details are in this thread:
http://custommaid3d2.com/index.php?...distic-little-devil-aka-mischievous-girl.167/
3. COM3D2 & CM3D2 Character General Elections results
You can also view the result here:
http://com3d2.jp/election/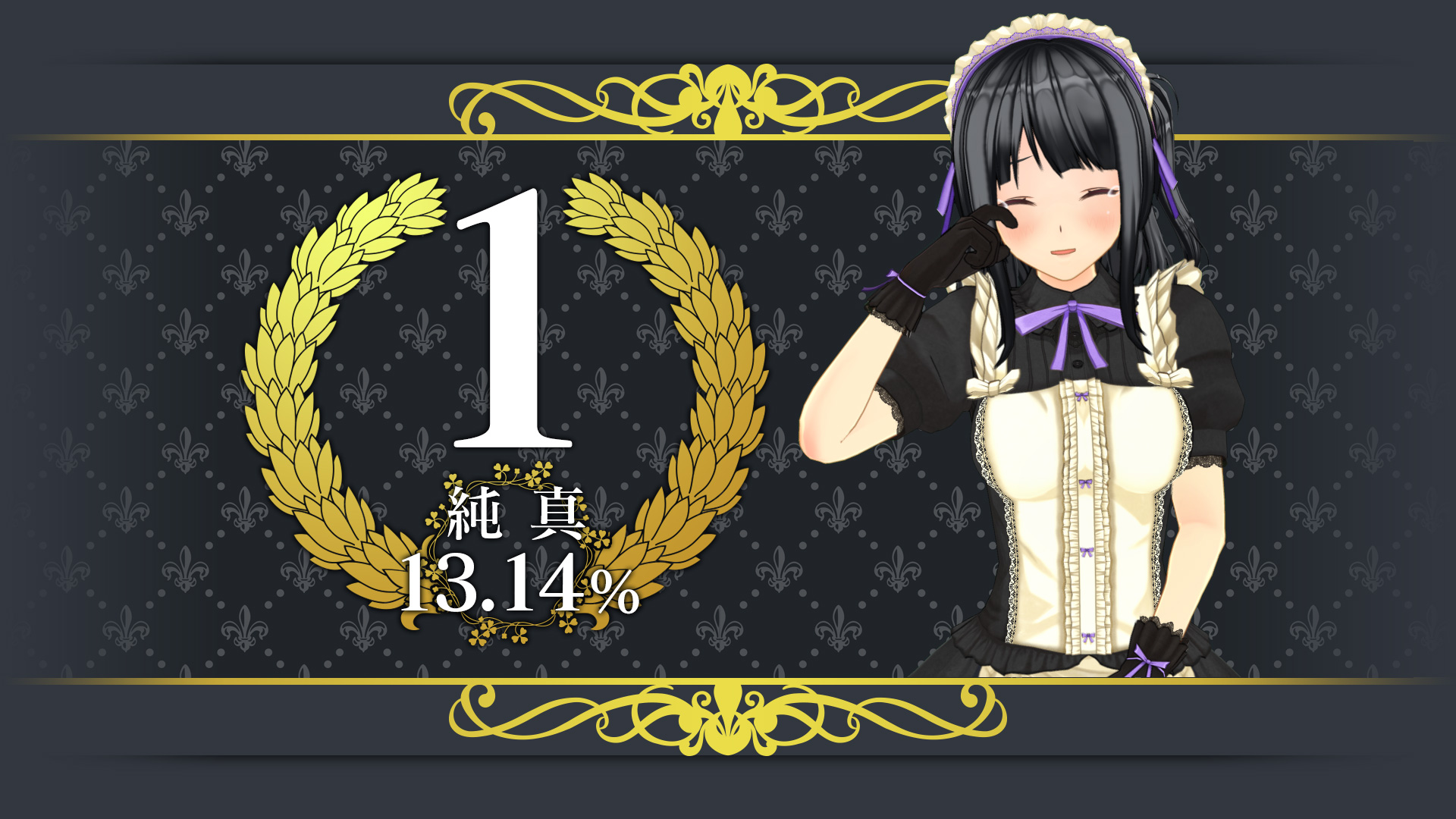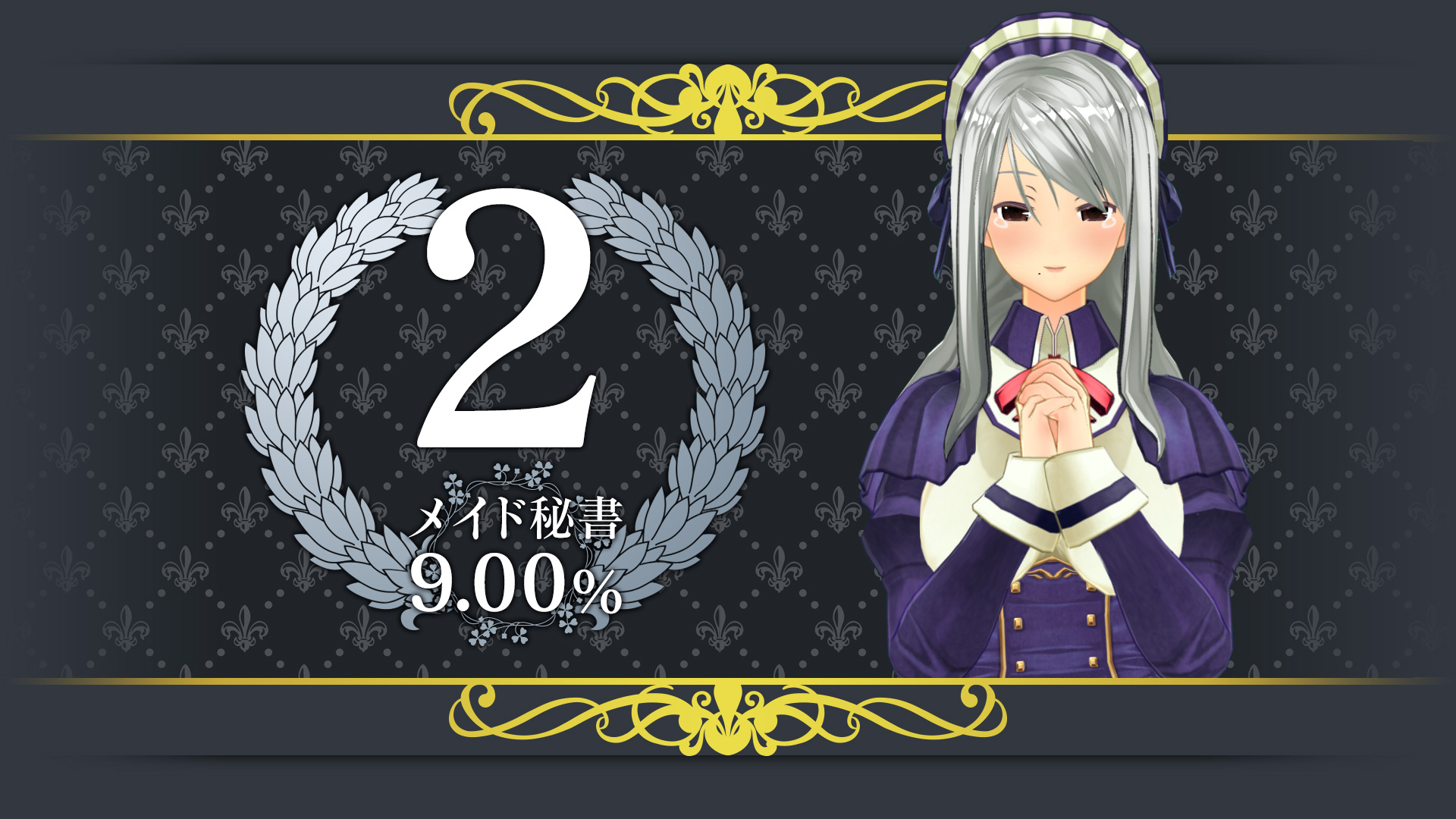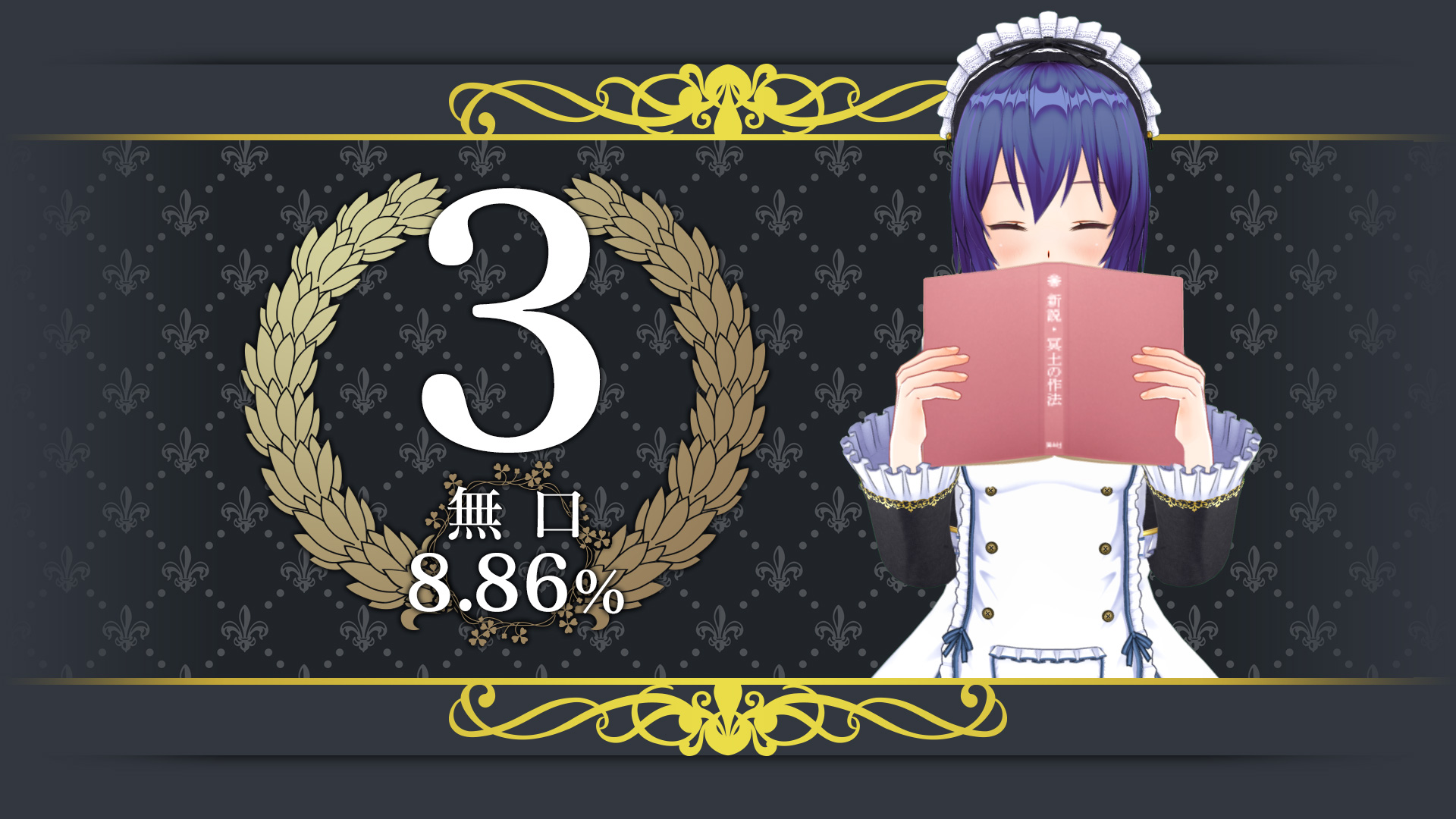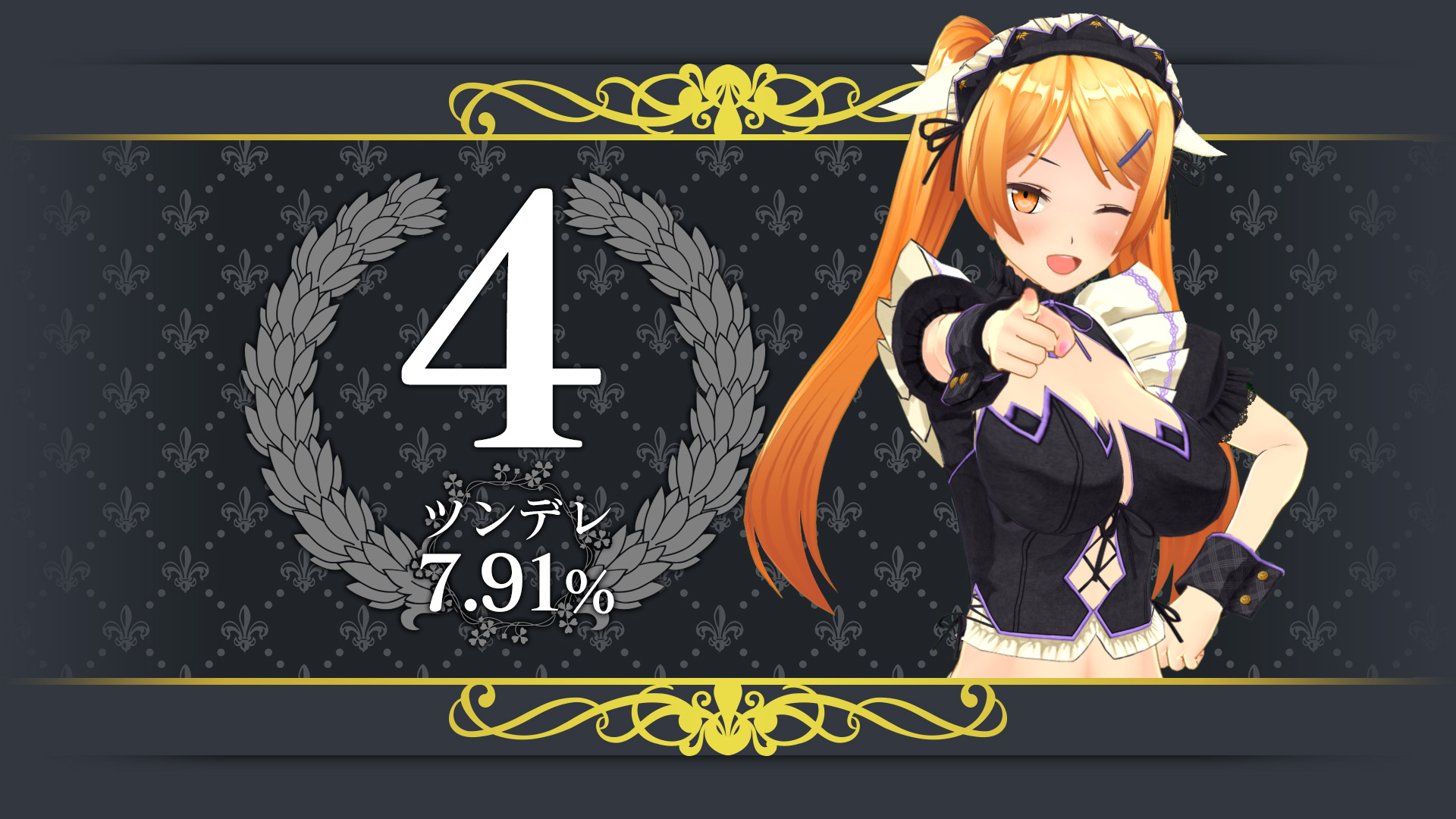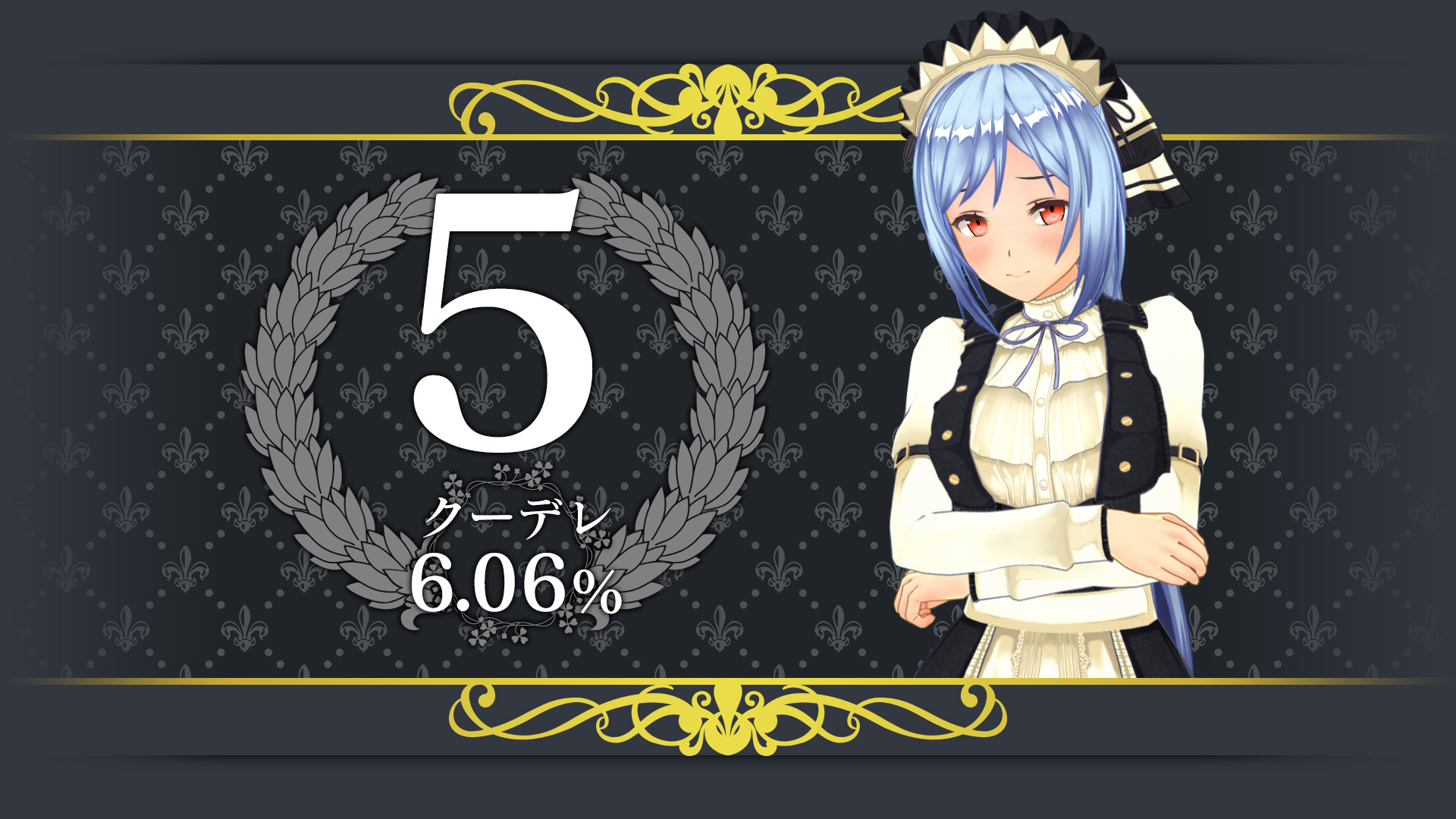 4. Misc
- Changes on how DLC is deliver for personality-related content [IMPORTANT]:
From now on,
KISS will be release DLCs, in which each personalities will have their own content
, instead of the usual DLC packs, in which we received a bulk of contents for multiple personalities.
Let's use the Yotogi Class Skill (YCS) DLC as an example, in which they have same set of skills for Junshin, Tsundere, Kuudere, Yandere, Onee-chan, Bokukko and Sadist.

Usually we will get the content by having all the skill for all personalities listed in one pack, but KISS will change this.

So, instead of that, you will get one YCS DLC which have Junshin, Tsundere and Kuudere in it. And then another YCS DLC which have Yandere in it, and another with Onee-chan in it and another with Bokukko in it and another with Sadist in it.

so, instead of an all-in-one pack, we get 5 individual packs. That's pretty much the idea.
KISS mention that doing "the old way" as the number of personalities increase would make file size bigger and price getting more expensive. This is what KISS is trying to do to migitate that.
What does this mean to you? You can save more bucks and file sizes, so, you don't have to pay for the extra content you don't need and you don't waste too much space in your HDD/SSD.
So, this is why Silent personality is not listed in the recent event DLC.
- September 21st:
Madosoft's
Raspberry Cube
Collab DLC & YamatoP's Birthday Sale
- October 5th:
Bokukko Transfer Pack
Official Summary:
http://www.kisskiss.tv/kiss/diary.php?no=1111
Official Summary EN: TBA
Erra's Summary:
http://d.hatena.ne.jp/erra/20180915
Hikari's Summary:
https://hkr-2486.hatenablog.jp/entry/com3d2-kiss-niconama27
(I will add more info if I miss anything)​
Last edited: